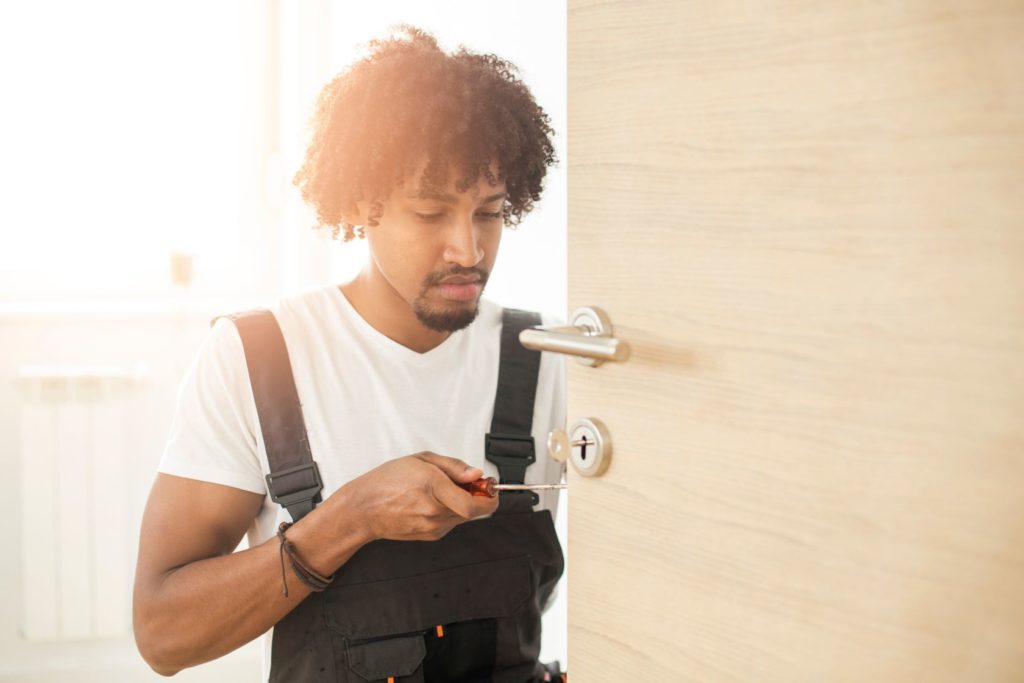 Locksmiths: What Do They Do? An In-Depth Look Into Their Role and Services
When you think of a locksmith, the image of someone who unlocks doors or makes keys might come to mind. However, the role of a locksmith extends far beyond these basic services. Locksmiths are highly skilled professionals responsible for providing a wide range of services that help ensure the safety and security of our homes, businesses, and vehicles. In this article, we will explore the various services locksmiths offer and the importance of their profession.
Locksmith Services: Residential, Commercial, and Automotive
Residential Services
Locksmiths play a crucial role in maintaining the security of our homes. Some of the residential services offered by locksmiths include:
Lock installation and repair: A locksmith can install new locks, upgrade existing ones, and repair damaged locks to ensure maximum security.

Rekeying: When you move into a new home or lose a key, a locksmith can rekey your locks to maintain security and prevent unauthorized access.

Emergency lockouts: If you find yourself locked out of your home, a locksmith can help you gain access without causing any damage.

Key duplication and replacement: A locksmith can create duplicates of your existing keys and replace lost, stolen, or broken keys.

Smart home integration: Many locksmiths, like those at Action Lock Doc, are also skilled in integrating advanced security solutions like smart locks and home automation systems.
Commercial Services
Locksmiths are equally important in maintaining the safety and security of commercial properties. Here are some of the services they provide to businesses:
Master key system implementation: A master key system allows a single key to open multiple locks, making it easier for businesses to manage and control access.

High-security lock installation: Locksmiths can install commercial-grade high-security locks that provide better resistance against break-ins.

Panic bar installation and repair: Locksmiths can install and repair panic bars on emergency exits, ensuring compliance with safety regulations.

Access control systems: Skilled locksmiths can install and program electronic access control systems to restrict entry to authorized personnel only.
Automotive Services
Locksmiths can also assist with automotive security needs, providing services such as:
Lockout assistance: If you accidentally lock your keys in your car, a locksmith can help you gain access without damaging the vehicle.

Key duplication and replacement: Locksmiths can create duplicates of your car keys and replace lost, stolen, or broken keys.

Rekeying ignition switches: In cases involving automotive theft or unauthorized access, some locksmiths can rekey ignition switches to help prevent future incidents.
The Skillset and Training Required for Locksmiths
Becoming a locksmith requires extensive training, practical experience, and a comprehensive understanding of various lock systems and security technologies. The following are essential skills and knowledge for locksmiths:
Locksmithing education: Many locksmiths undergo formal education through vocational schools, apprenticeships, or specialized coursework.

Hands-on training: Locksmiths receive hands-on training to master various locksmithing techniques and tools.

Licensing and certification: Professional locksmiths, like those at Action Lock Doc, are fully licensed and insured to provide top-quality service. Many locksmiths also pursue voluntary certifications to demonstrate their competence and expertise further.

Continuing education: Locksmiths must stay updated with new security products, technologies, and techniques through regular professional development and training.
The Role of Locksmiths in Our Society
The importance of locksmiths in ensuring the safety and security of our everyday lives cannot be overstated. They are responsible not only for the installation and maintenance of locks and key systems but also for understanding the complexities of modern security technology and offering customized security solutions.
In today's world, security threats are becoming increasingly sophisticated, making the role of a locksmith more essential than ever. They provide the peace of mind that our homes, businesses, and vehicles are protected against intruders, and they are often the first point of contact when dealing with lock-related emergencies.
Locksmiths: The Guardians of Security and Safety
Locksmiths offer an array of services that play a vital role in maintaining the safety and security of our everyday lives. 
From residential to commercial and automotive services, locksmiths possess the skillset and expertise necessary for ensuring the protection of your property and belongings. Action Lock Doc has over 40 years of experience serving the Dallas-Fort Worth area and is committed to providing quality, reliable locksmith services that cater to all your security needs. 
Contact us today at (972) 690-4431!