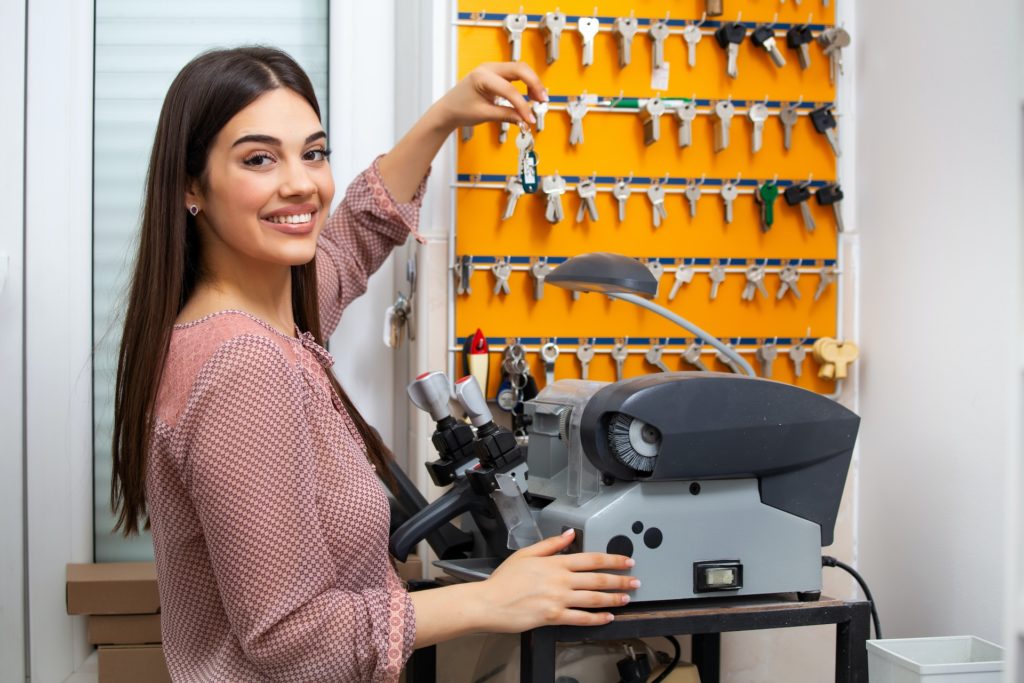 What Goes Into Locksmith Pricing: A Guide for Consumers
You're locked out of your home, car, or office – it's a frustrating and stressful situation, to say the least. You call a locksmith, and they arrive promptly to save the day. 
However, when you receive the bill, the cost might take you aback. What is the reason for locksmiths charging high prices for their services? 
This query is understandable, considering many view locksmith services as simply opening a locked door or creating a duplicate key. In this article, we will delve into the factors contributing to the seemingly hefty price tag and help you understand the value behind the expense. 
The Complexity of the Job at Hand
One of the primary factors influencing the cost of locksmith services is the complexity of the job. Locksmiths deal with a wide range of lock types, including deadbolts, padlocks, mortise locks, and electronic locks, each requiring a different set of skills and tools. 
Additionally, some jobs may require the locksmith to perform more advanced tasks, such as rekeying a lock or installing a high-security system. As a result, the cost of a locksmith service will depend on the specific job being performed. 
For example, unlocking a basic residential door will likely cost less than picking a high-security lock or installing a commercial-grade access control system. Similarly, creating a duplicate key for a standard lock will be more affordable than cutting a specialized key for a high-security lock or a vehicle with a transponder key.
Tools and Equipment: The Key to Success
Aside from the costs associated with education and training, locksmiths invest in high-quality tools and equipment. A well-stocked locksmith's toolbox contains various specialized tools designed to perform specific tasks, such as lock picking, key duplication, and rekeying. 
These tools are not only expensive to purchase but also require regular maintenance and replacement to ensure optimum performance. Moreover, locksmiths must stay current with the latest technological advancements in security systems. 
This often means investing in new equipment, software, and hardware to provide cutting-edge services to their clients. These investments are necessary to maintain a competitive edge in the industry, and the costs are ultimately passed on to the customer. 
Insurance and Licensing: Protecting Your Peace of Mind
To operate as a legitimate locksmith, professionals must obtain and maintain various licenses and insurance policies. These requirements are in place to protect both the locksmith and the customer, ensuring that the professional is qualified and accountable for their work.
Licensing fees vary depending on the location, but they can be quite expensive. In addition, locksmiths must maintain liability insurance, which protects the customer in case of any accidental damage or injury that may occur during the provision of services. These costs contribute to the overall fees charged by a locksmith. 
Emergency Services and Availability: Ready When You Need Them Most
Another critical reason people call a locksmith is for emergency lockout situations. This requires the locksmith to be available 24/7, ready to respond at a moment's notice. 
Providing round-the-clock services means the locksmith must be prepared to work during weekends, holidays, and after regular business hours. This level of availability and commitment to customer satisfaction is factored into the fees charged by locksmiths.
Furthermore, the cost of travel, fuel, and vehicle maintenance associated with providing mobile locksmith services also contributes to the overall pricing. When you request a locksmith's assistance, they must travel to your location, often as quickly as possible, to resolve your emergency. This convenience comes at a cost, which is also calculated in the service fees. 
Unraveling the Locksmith Pricing Puzzle
When you consider the extensive training, expertise, tools, equipment, licensing, insurance, and availability required to provide professional locksmith services, it becomes clear why the fees may seem high at first glance. But, the value becomes evident when you weigh the costs against the peace of mind and security that a skilled locksmith provides.
The next time you need a locksmith, remember the factors that contribute to their fees and appreciate the expertise and dedication that goes into solving your lock and security issues. After all, a reliable and professional locksmith can help you regain access to your property, secure your home or business, and ensure the safety and security of your loved ones and possessions.
For over four decades, Action Lock Doc has been providing expert locksmith services in Dallas, available 24 hours a day. Our skilled professionals, combined with the most advanced methods and products, ensure all your locksmith requirements are met. Get in touch with us now if you need a locksmith in Richardson!